Reduced Cost
Significant reduction in the cost of individual transactions.
Secure Transactions
Safety standards to ensure that internet transactions are secure.
Availability
Enable websites to operate 24 hours a day, to cater to all potential customers.
Introduction:
S.T.A.R.S (Pvt.) Ltd. enables the purchase and sale of products and services using digital channels such as the internet, mobile networks, and commerce infrastructure. We define a particular subset of electronic commerce. We also cover trading activities that are supported by information and communication technologies. We have the people, procedures, and technology in place to execute the development content, analytics, promotion, pricing, customer acquisition, customer retention, and customer experience at all touch points along the consumer buying cycle. S.T.A.R.S (Pvt.) Ltd. can assist in the creation of a wonderful digital experience by combining content and e-commerce into a platform and object-oriented solution.
Workflow:
We concentrate on complicated automation and the availability of large amounts of data, as well as analytical capabilities. From customer acquisition through retention, S.T.A.R.S (Pvt.) Ltd. provides an integrated set of individualized digital experiences. We can provide customers with benefits like wider reach and decreased costs. S.T.A.R.S (Pvt.) Ltd. offers end-to-end services to transform the way how our customers engage and transact in today's multi-channel landscape. We are helping our customers in the fast-changing world of shopping by bringing the right expertise, experience, and scale. We have the knowledge and experience to plan, build, implement, and maintain our customers' solutions.
S.T.A.R.S (Pvt.) Ltd. assists our customers to identify sales-driving methods and boost the brand's online visibility. S.T.A.R.S (Pvt.) Ltd. has played an integral role in digital commerce projects by selecting the appropriate technology, defining roadmaps, and mapping the success journey. We manage our customers' websites, marketing sales, and operations.
SERVICES:
We convert more customers by anticipating their needs and making relevant content accessible throughout the site. We offer a variety of elements that are incorporated into a marketer's efforts to implement a digital commerce strategy. We provide effective tools for marketing that are used to encompass a wide array of additional tasks that makes this strategy more thorough.
We provide integral components to our customers including content creation blogs, product descriptions, social media posts, research, development, promotions, analytics, marketing, social media presence, customer satisfaction, and customer service. We provide a power source to our customers. We encompass each touchpoint and process that prompts a customer to make the final purchase. We also take into consideration the offline sales experience as well as the online experience. We assist our customers with flexible, responsive, and scalable website infrastructure solutions that create reliability and stability for the present and future.
WHAT WE OFFER:
BEING CONSISTENT
S.T.A.R.S (Pvt.) Ltd. prioritizes providing a consistent customer experience across all touchpoints and recognizing and remembering a customer's interactions across those touchpoints. We maintain a consistent image and message.
MEETING EXPECTATIONS
S.T.A.R.S (Pvt.) Ltd. provides the facility to keep up with customers' increasing use of mobile and other digital gadgets. We achieved excellent customer feedback by fulfilling the customers' needs.
ADAPTING TO DIGITAL COMMERCE IN B2B
S.T.A.R.S (Pvt.) Ltd. has changed the way people think about online marketing. We know how to catch the attention of new customers, maintain the customers, and make them frequent visitors of the business.
ASSISTS YOU IN REDUCING COSTS
S.T.A.R.S (Pvt.) Ltd. provides the facility to reduce labour and other costs in many areas. We can help customers to manage operating costs in many areas, thereby reducing the cost of individual transactions.
HELPS BUSINESSES GO GLOBAL
S.T.A.R.S (Pvt.) Ltd. provides the facility to affect economic variables and growth rates. It leads to higher wages, higher standards of living for individuals, structuring markets, expanding marketing, increasing sales, exports, increasing production and growth rates.
BROADEN YOUR BRAND & EXPAND YOUR BUSINESS
S.T.A.R.S (Pvt.) Ltd. targeting a niche audience, we are guaranteed to expand beyond the shop's physical area.
MAXIMUM SECURITY OF TRANSACTIONS
S.T.A.R.S (Pvt.) Ltd. provides the facility of safer and more reliable security of the transaction. We provide websites with an SSL(Secure Socket Layer) certificate.
We provide security standards to ensure that internet transactions are secure. It includes protocols that protect people who sell and buy products and services via the internet.
SEAMLESS PROCESSES
S.T.A.R.S (Pvt.) Ltd. excels at marketing automation, predicting a customer's next logical demand, and satisfying customers to buy. This procedure dramatically minimizes the amount of time it takes to make a purchase, especially in the B2C sector, where the majority of purchases are considered impulsive.
AVAILABILITY ROUND THE CLOCK
We enable websites to operate 24 hours a day, 7 days a week, providing our customers with relevant product information, warranty information, product reviews, and product descriptions to help to make the best decision possible.
OUR STRATEGY:
OMNICHANNEL CONTENT & COMMERCE
S.T.A.R.S (Pvt.) Ltd. provides meaningful interactions with customers. We develop and serve the right content for the right place. Across all channels, we provide a consistent customer experience. We also maximize the customer understanding gathered from cross-channel analytics.
PERSONALIZED CONTENT
S.T.A.R.S (Pvt.) Ltd. provides specific information about customers to create a distinct, unique experience between an individual and brand. The data intuitively tells who is viewing the website, social media, or receiving an email.
SUBSCRIPTIONS
S.T.A.R.S (Pvt.) Ltd. provides a facility for customers to subscribe to products or services needed on a recurring basis. We increase our customer's lifetime value significantly.
ENTERPRISE MARKETPLACE
We offer our customers a service that allows them to transform the way they do business, expand their ecosystems, develop new capabilities, and generate new revenue streams. We offer enterprise marketplaces that allow third parties to sell through the platform, allowing customers to expand products, and grow.
CUSTOMIZE THE BROWSING EXPERIENCE FOR SPECIFIC AUDIENCES
S.T.A.R.S (Pvt.) Ltd. provides the facility to design the site appropriately. We ensure a pleasurable browsing experience across all web platforms.
MAKE USE OF LOGISTICS
S.T.A.R.S (Pvt.) Ltd. provides third-party logistics to manage a significant volume of complex orders to accommodate expansion.
ENSURE A UNIFORM CUSTOMER EXPERIENCE ACROSS CHANNELS
We ensure product availability, promotional techniques, and the brand experience are consistent across all channels. We implement cloud-based supply chain technologies to obtain visibility into our performance. S.T.A.R.S (Pvt.) Ltd. offers the convenience of a strategy in which we concentrate on "curating" a small and deep range of items in a certain segment.
SEARCH ENGINE OPTIMIZATION FOR ECOMMERCE
S.T.A.R.S (Pvt.) Ltd. provides a search engine optimization strategy to our customers. We keep the website updated with fresh, relevant information and also create a positive user experience (UX), and be as error-free as possible.
HOW DO WE WORK:
PLANNING
-We ensure effective navigation and search capability.
-Brush up products with high-quality photographs and descriptions.
-Personalize the Home page.
-We focus on unique and consistent content.
-We improve social media strategy.
-We build advertising strategies.
-Operational enablement with omnichannel technology.
IMPLEMENTATION STRATEGIC BUSINESS PLANNING AND ROADMAPS
S.T.A.R.S (Pvt.) Ltd. works as a gateway between strategy and execution. To fulfil our customers' strategic goal, we visualize the important results that must be provided over a specific time horizon.
TECHNOLOGY SELECTION
S.T.A.R.S (Pvt.) Ltd. picks the most relevant technology, we analyze many features of criteria such as potential profit, risk, and expenses. S.T.A.R.S (Pvt.) Ltd. feels that we are all analysts in our own right.
CUSTOMER ACQUISITION
S.T.A.R.S (Pvt.) Ltd. offers the cost of attracting a consumer to buy a product or service. We track how much we spend on obtaining each customer using CAC(Customer Acquisition Cost).
CUSTOMER ENGAGEMENT
We highly engaged our customers to buy more, promote more, and show more loyalty. In our customer engagement approach, a high-quality customer experience is very important.
CLIENT ROADMAP
S.T.A.R.S (Pvt.) Ltd. depicts customer service vision and ambitions through time in a high-level visual format. We serve as a strategic tool that allows our customers to see that we are on track and set new goals based on it.
ENHANCEMENT
S.T.A.R.S (Pvt.) Ltd. provides the service of changing or upgrading a product's software or hardware beyond our customers' specifications. We also give the scalability of software and hardware products to our customers.
WE OFFER MULTIPLE TYPES OF E-COMMERCE
We offer the following types of E-Commerce solutions:
-Business-to-Consumer (B2C)
-Business-to-Business (B2B)
-Consumer-to-Consumer (C2C)
-Consumer-to-Business (C2B)
-Business-to-Administration (B2A)
-Consumer-to-Administration (C2A)
We work on different techniques of digital commerce:
-Behavioural tendencies from searches on social media.
-Historical database knowledge
-Location-based and GPS data
-Marketing analytics
-Transactional data
-Weather and geographic data
OUR INFORMATION SECURITY MANAGEMENT:
S.T.A.R.S (Pvt.) Ltd. security protects a person, a resource, or a process against the threat or negative consequences. We provide the security of our information assets. We manage and mitigate the various threats and vulnerabilities. We also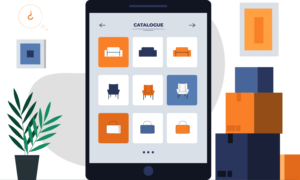 balanced the management effort expended on potential threats and vulnerabilities by calculating the probability of occurrence. We create, aggregate, and store massive amounts of information from our customers, including behavioral analytics, usage data, personal information, credit cards, and payment data, healthcare information, and more. We are providing an information security system to our customers. We protect our customers' data from unauthorized access or theft. Our protection goals include:
AUTHENTICITY
S.T.A.R.S (Pvt.) Ltd. provides the service of authenticity. We ensure that any message, transaction, or other exchange of information comes from the source it claims to come from. We used authenticity for the proof of identification.
INTEGRITY
We ensure the correctness, consistency, reliability, and completeness of data. We provide security features to prevent data from being altered or misused by any unauthorized party. We design certain security controls to maintain the integrity of information:
-Encryption
-User access controls
-Version control
-Backup and recovery procedures
-Error detection software
CONFIDENTIALITY
S.T.A.R.S (Pvt.) Ltd. preventing customers' data from being revealed to an unauthorized party. We offer a variety of access controls and safeguards to keep our customers' information safe from unauthorized access. We give some information security basics for our customers to keep data confidential:
-Encryption
-Password
-Two-factor authentication
-Biometric verification
AVAILABILITY
S.T.A.R.S (Pvt.) Ltd. is responsible for ensuring that the business information of our customers is kept secure. We provide Information security measures for mitigating threats to data availability:
-Off-site backups
-Disaster recovery
-Redundancy
-Failover
-Proper monitoring
-Environmental controls
-Virtualization
-Server clustering
-Continuity of operations planning
CONCLUSION: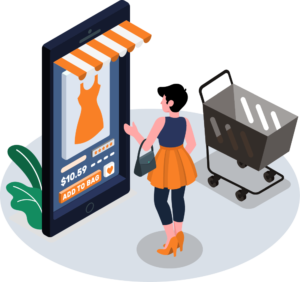 The struggle to develop a digital strategy and put it into action as quickly as possible has never been more important than it is now. We employ technical skills to reduce real-world risks, create unique experiences to improve sales, and most importantly increase the perceived value of our customers. We produce ground-breaking purchasing experiences for individual customers that go far beyond what is known today when we combine Hyper-Personalization with it. S.T.A.R.S (Pvt.) Ltd. provides unique and creative services to grab attention. The ultimate challenge is balancing the customers' expectations and the complexity. We combine creativity and efficiency in the digital and physical world. From end-to-end customer engagement, we offer innovative technologies, data-driven insights, and active creativity.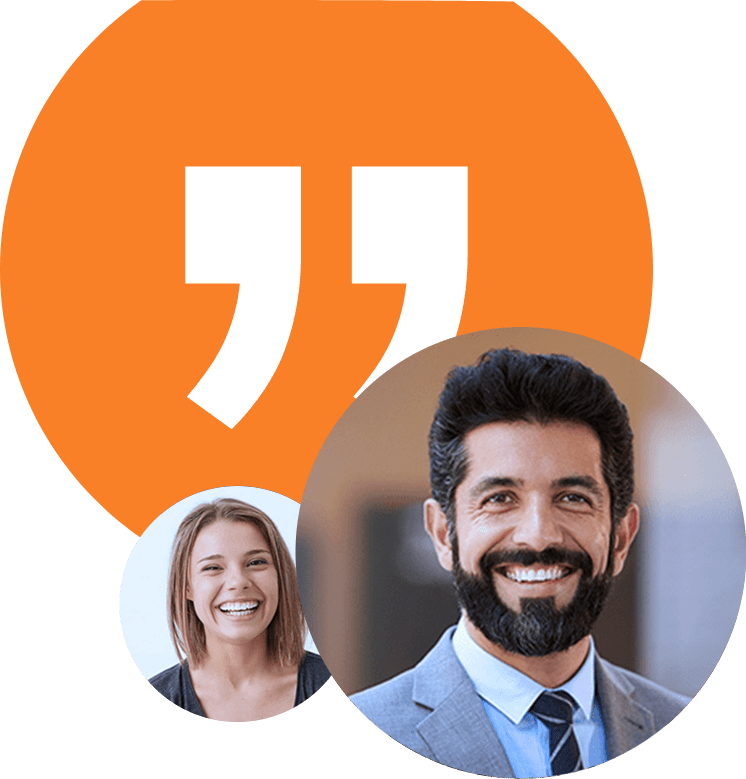 What Our Customers
Say About Us
"S.T.A.R.S (Pvt.) Ltd. was a fantastic help in getting my wordpress project going. I reached out to him as a first-time wordpress user, and I'm happy to say that now (several months later) I will be able to launch a really great product soon. If you are looking for a highly qualified and responsive web developer with an incredibly wide skillset, I recommend S.T.A.R.S (Pvt.) Ltd. without hesitation."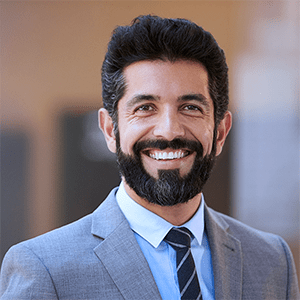 Alexander S.
"This freelancer addressed all of our needs with the posted job and much more. He met all deadlines, was very available even outside of standard business hours, and his wide skill set and positive attitude make him a pleasure to work with, and we plan on continuing to hire him moving forward!"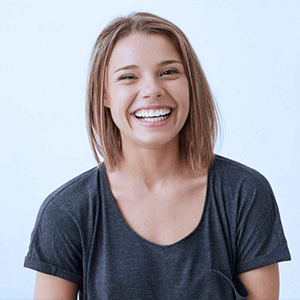 Rebecca A.
"Awesome experience! If you are looking for the best, you found him! I highly recommend it."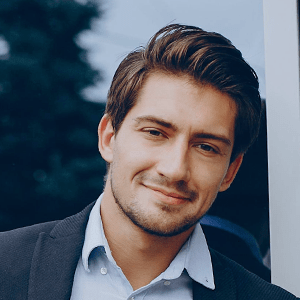 Steve K.
"Survey completed successfully. Thank you!"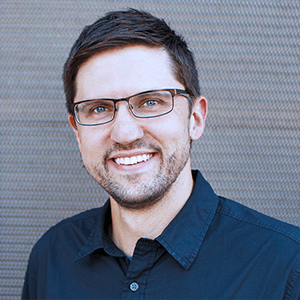 Murli K.
"S.T.A.R.S (Pvt.) Ltd. completed the task with no fuss. Excellent communication and quality of work."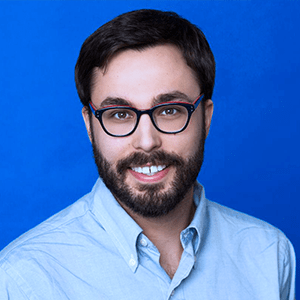 Jetty B.
Accelerate Your Career With
A Like Minded Team!