Intrusion Prevention
Monitor network traffic to detect and prevent assaults.
Firewall
Enhance firewall feature of network security.
Workload Security
Safeguards the workloads in the cloud and hybrid settings.
Introduction:
Network security, cybersecurity, and IT security have all come together in the last decade to secure and prevent data breaches. Today, there is a surge in demand for IT security professionals, and as a result, cybersecurity professionals' responsibilities have grown considerably. S.T.A.R.S (Pvt.) Ltd. provides a simulated environment for protecting computers, servers, mobile devices, electronic systems, networks, and data against harmful attacks.
Protecting Client's Data:
Cyber-Attacks will certainly become considerably more effective and sophisticated in the long run. On the other side, S.T.A.R.S (Pvt.) Ltd. has new technologies in place that can help combat those cyber attacks. Furthermore, we deliver an exceptional level of service to our clients.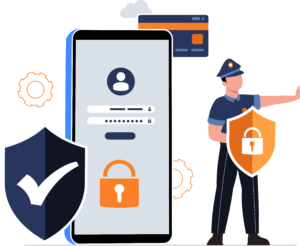 We believe in catering to all scales and sectors of business with the most competitive price in the market. S.T.A.R.S (Pvt.) Ltd. 
believes in protecting your data from cyber attackers who wish to steal it and use it for malicious purposes.
We all rely on the security of our data and information. When connecting onto an application or entering more sensitive data in digital healthcare systems, for example. Our data could slip into the wrong hands if these systems, networks, and infrastructures aren't properly protected. In this context, we're talking about technology and policy protection. These abilities do not develop overnight and it is not an easy task to get where S.T.A.R.S (Pvt.) Ltd. has reached over the years. 
Our Three Pillars Of Cybersecurity:
S.T.A.R.S (Pvt.) Ltd. refers to the technologies, processes, and policies in place to protect persons and businesses from cybercrime. Our information security management system (ISMS) constructed on three pillars: People, Procedures, and Technology is required for effective and resilient cybersecurity.
People:
-Staff training and awareness
-Professional skills and qualifications
-Competent resources
Process:
-Management systems
-Governance frameworks
-Best practice
-IT Audit
Technology:
Depending on your risk assessment and what you consider an acceptable level of risk, technology can be used to prevent or minimize the effect of cyber dangers.
What We Offer:
Network security:
S.T.A.R.S (Pvt.) Ltd. offers the facility to protect the underlying networking infrastructure against illegal access, misuse, or theft. It requires putting in place a secure infrastructure that allows devices, users, and apps to operate safely. We are preventing and protecting networks against unauthorized intrusion.
S.T.A.R.S (Pvt.) Ltd. combines multiple layers of defence at the network and edge. Policies and controls are implemented at each network security layer. Access to network resources is granted to authorized users, but bad actors are prevented from carrying out attacks and threats. The world has changed as a result of digitization. Everything about how we live, work, play, and learn has altered. S.T.A.R.S (Pvt.) Ltd. always provides the services that our customers and employees expect. We assist you in protecting your proprietary information from attack. Finally, it safeguards your reputation. We provide a simple way of protecting a network resource by assigning it a unique name and a corresponding password. We deal with different types of network security:
Firewall
S.T.A.R.S (Pvt.) Ltd. provides the facility to enhance the firewall feature of network security. We provide both threat-focused firewalls and unified threat management (UTM) devices.
Intrusion Prevention Systems
S.T.A.R.S (Pvt.) Ltd. provides the facility to monitor network traffic to detect and prevent assaults. This is done by integrating large amounts of global threat knowledge to not only stop hazardous activity but also to trace the transit of suspicious files and malware across the network, preventing outbreaks and viruses.
Workload Security
S.T.A.R.S (Pvt.) Ltd. safeguards the workloads in the cloud and hybrid settings. We secure larger attack surfaces with distributed workloads while maintaining business agility. We easily deal with workloads in cloud and hybrid settings.
Securex
S.T.A.R.S (Pvt.) Ltd. offers a built-in cloud-native platform that connects infrastructure to the Cisco Secure portfolio. It enables reduced dwell time and the number of jobs that require human intervention significantly.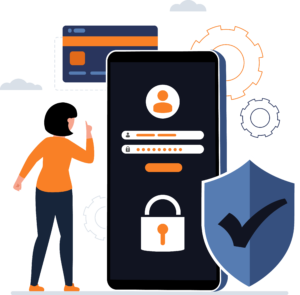 Application Security:
S.T.A.R.S (Pvt.) Ltd. offers the facility to design, install, and test security features within applications to protect against dangers including unauthorized access and modification. S.T.A.R.S (Pvt.) Ltd. describes security measures at the application level to prevent data or code within the app from being stolen or hijacked. We offer a service that analyzes web apps for potential and exploitable defects. We also provide a service to analyze code. We deal with different types of application security
Authentication
When programmers implement protocols in an application to ensure that only authorized users may use it. S.T.A.R.S (Pvt.) Ltd. makes every effort to ensure that the user is who he/she claims to be. S.T.A.R.S (Pvt.) Ltd. also offers multi-factor authentication that requires more than one form of authentication.
Authorization
When the user's identification is compared to a list of authorized users, we validate that the user is authorized to use the software. S.T.A.R.S (Pvt.) Ltd. deals with authentication before authorization for the software to match only legitimate user credentials to the authorized user list.
Encryption
S.T.A.R.S (Pvt.) Ltd. protects sensitive data that passes between the end-user and the cloud in cloud-based apps and can encrypt sensitive data to keep it safe.
Logging
If a violation of law happens in an application, S.T.A.R.S (Pvt.) Ltd. helps in determining who and how data was accessed. 
Information Security:
S.T.A.R.S (Pvt.) Ltd. provides processes and tools for protecting customers' sensitive information from modification, interruption, destruction, and inspection. We always work on maintaining a balance between protecting data's security, integrity, and availability while also focusing on effective policy execution, all without compromising performance. We deal with different types of InfoSec:
Application Security
S.T.A.R.S (Pvt.) Ltd. offers the service of removing software vulnerabilities in web and mobile applications, as well as application programming interfaces (APIs). S.T.A.R.S (Pvt.) Ltd. provides the confidentiality of data, availability of the application, and integrity of data within the application.
Cloud Security
S.T.A.R.S (Pvt.) Ltd. specializes in developing and hosting secure cloud applications as well as securely using third-party cloud apps. S.T.A.R.S (Pvt.) Ltd. ensures that separate processes are adequately isolated in a shared environment.
Cryptography
S.T.A.R.S (Pvt.) Ltd. provides the facility of data confidentiality and integrity. We use digital signatures to verify the validity of data. 
Infrastructure Security
S.T.A.R.S (Pvt.) Ltd. deals with the protection of internal and external networks, labs, data centres, servers, desktops, and mobile devices. We provide services to prevent or reduce the fallout of a breach and mitigate the risks associated with internet-connected industrial control systems.
Operational Security:
S.T.A.R.S (Pvt.) Ltd. offers the service of a risk management process that encourages managers to view operations through the eyes of an adversary to keep sensitive information out of the wrong hands. The operational security processes followed by the company are:
–       Identify your sensitive data
–       Identify possible threats
–       Analyze security holes and other vulnerabilities
–       Assess the level of danger that each vulnerability entails
–       Get countermeasures in place
Cloud Security:
S.T.A.R.S (Pvt.) Ltd. provides the facility of software-based security tools that protects and monitors the data in cloud resources and also provides the facility to continually develop and deploy new security features to assist enterprise users in better protecting their data. We provide the facility of protecting cloud-based data, applications, and infrastructure from cyber attacks and cyber threats. S.T.A.R.S (Pvt.) Ltd. provides security measure works to accomplish one or more of the following:
-We enable data recovery in case of data loss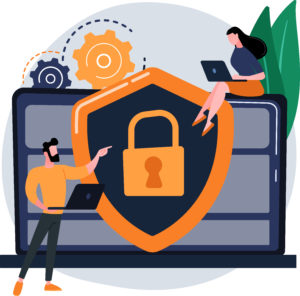 -Protect storage and networks against malicious data theft
-Deter human error or negligence that causes data leaks
-Reduce the impact of any data or system compromise.
The following are some of the public cloud services offered by a public cloud provider:
-Software-as-a-service (SaaS)
-Infrastructure-as-a-service (IaaS)
-Platform-as-a-service(PaaS) 
S.T.A.R.S (Pvt.) Ltd. ensures that cost, security, operations, and access can all be optimized by combining private and public cloud computing configurations to host applications and data. Internal workers and, if desired, the public cloud provider will be involved in the operation.
Disaster Recovery And Business Continuity:
Disaster Recovery
S.T.A.R.S (Pvt.) Ltd. provides the facility of the planning process and we produce a document that ensures customers can solve critical events that affect their activities. Natural disasters (earthquakes, floods, etc.), cyber-attacks, or technical failures like servers or routers are examples of such catastrophes.
Business Recovery
S.T.A.R.S (Pvt.) Ltd. deals with critical components of an organization's business continuity plan (BCP), and policies and processes relating to core technologies and the protection of sensitive data must be taken into consideration. We also include guidelines for recognizing, controlling, and decreasing cyber risks.
How To Protect Networks From Cyber-Attacks:
Cybersecurity Hardware(VPN-Capable Firewalls)
S.T.A.R.S (Pvt.) Ltd. provides the facility to use a VPN-capable firewall to encrypt all connections. We also provide the facility to defend against brute-force Remote Desktop Protocol attacks and prevent any intrusion attempts and operate as a filter to prevent employees from accessing potentially hazardous websites while logged in.
Security Keys
S.T.A.R.S (Pvt.) Ltd. purchases a key for each team member. The purchased key then inserts into the device, presses the button, and with the appropriate configuration, gains access to the tools, documents, and applications according to the customers' requirements.
Settings And Configurations(Office 365 Secure Score)
S.T.A.R.S (Pvt.) Ltd. pays special attention to Office 365 secure scores. This tool examines our current settings and activity to generate a score that we use to fine-tune our setup. Secure Score makes recommendations so that we can improve the score.
Malware Scanners
S.T.A.R.S (Pvt.) Ltd. provides the facility of malware scanners to detect malware threats proactively. Keeping our scanner's system and definitions up to date is vital, as it is with any security precaution–otherwise, the scanner may overlook flaws.
Ensure Endpoint Protection
S.T.A.R.S (Pvt.) Ltd. provides the facility of securing endpoints or entry points of end-user devices such as desktops, laptops, and mobile devices from being exploited by malicious actors and campaigns. We also protect these endpoints on a network or in the cloud from cybersecurity threats. 
Data Backup
S.T.A.R.S (Pvt.) Ltd. provides the facility of data backed up in the event of a calamity (typically a cyber attack) to avoid significant downtime, data loss, and financial damage.
Wifi Security
S.T.A.R.S (Pvt.) Ltd. provides the facility to secure wifi networks and hide them. It is one of the safest things we can do for our customers. With developing more and more every day, thousands of devices are connected to our network.
Access Management
S.T.A.R.S (Pvt.) Ltd. provides the facility to manage admin rights and blocking staff from installing or even accessing certain data on our network is beneficial for our security. 
Conclusion:
Cybersecurity experts have been pushed beyond basic knowledge of technology, firewalls, and intrusion prevention systems. S.T.A.R.S (Pvt.) Ltd. is focused on protecting computer systems from unauthorized access or being otherwise damaged or made inaccessible to ensure that our clients can conduct their daily work without any breaches and damaging attacks.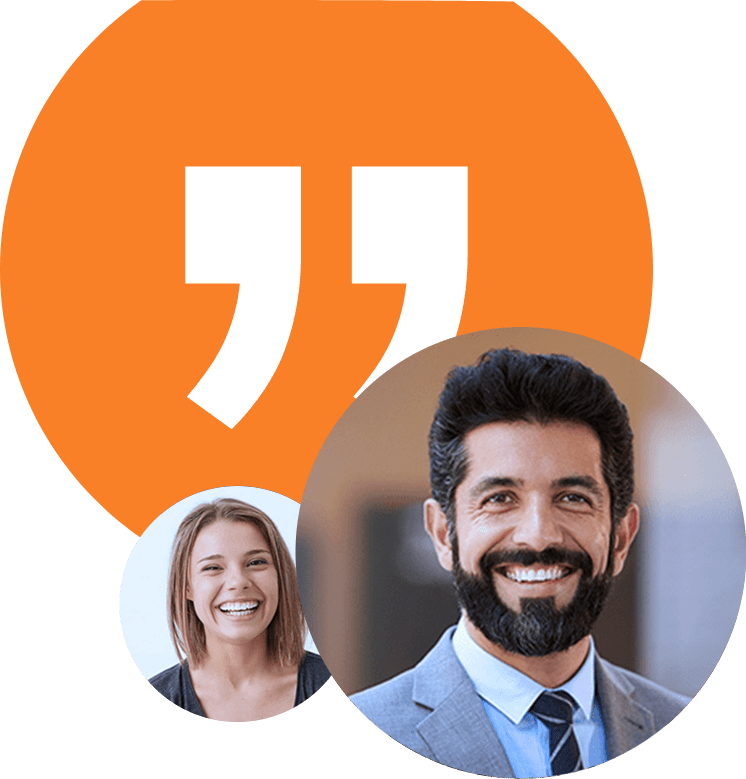 What Our Customers
Say About Us
"S.T.A.R.S (Pvt.) Ltd. was a fantastic help in getting my wordpress project going. I reached out to him as a first-time wordpress user, and I'm happy to say that now (several months later) I will be able to launch a really great product soon. If you are looking for a highly qualified and responsive web developer with an incredibly wide skillset, I recommend S.T.A.R.S (Pvt.) Ltd. without hesitation."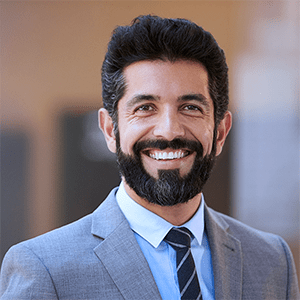 Alexander S.
"This freelancer addressed all of our needs with the posted job and much more. He met all deadlines, was very available even outside of standard business hours, and his wide skill set and positive attitude make him a pleasure to work with, and we plan on continuing to hire him moving forward!"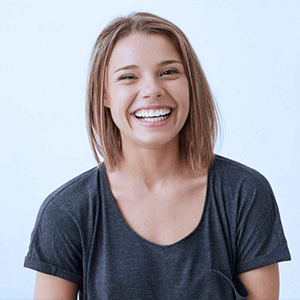 Rebecca A.
"Awesome experience! If you are looking for the best, you found him! I highly recommend it."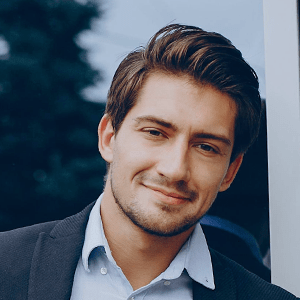 Steve K.
"Survey completed successfully. Thank you!"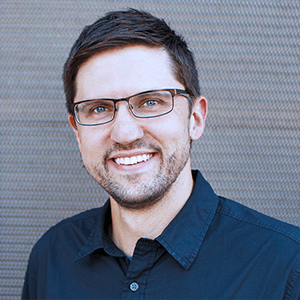 Murli K.
"S.T.A.R.S (Pvt.) Ltd. completed the task with no fuss. Excellent communication and quality of work."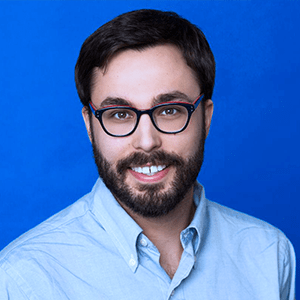 Jetty B.
Accelerate Your Career With
A Like Minded Team!