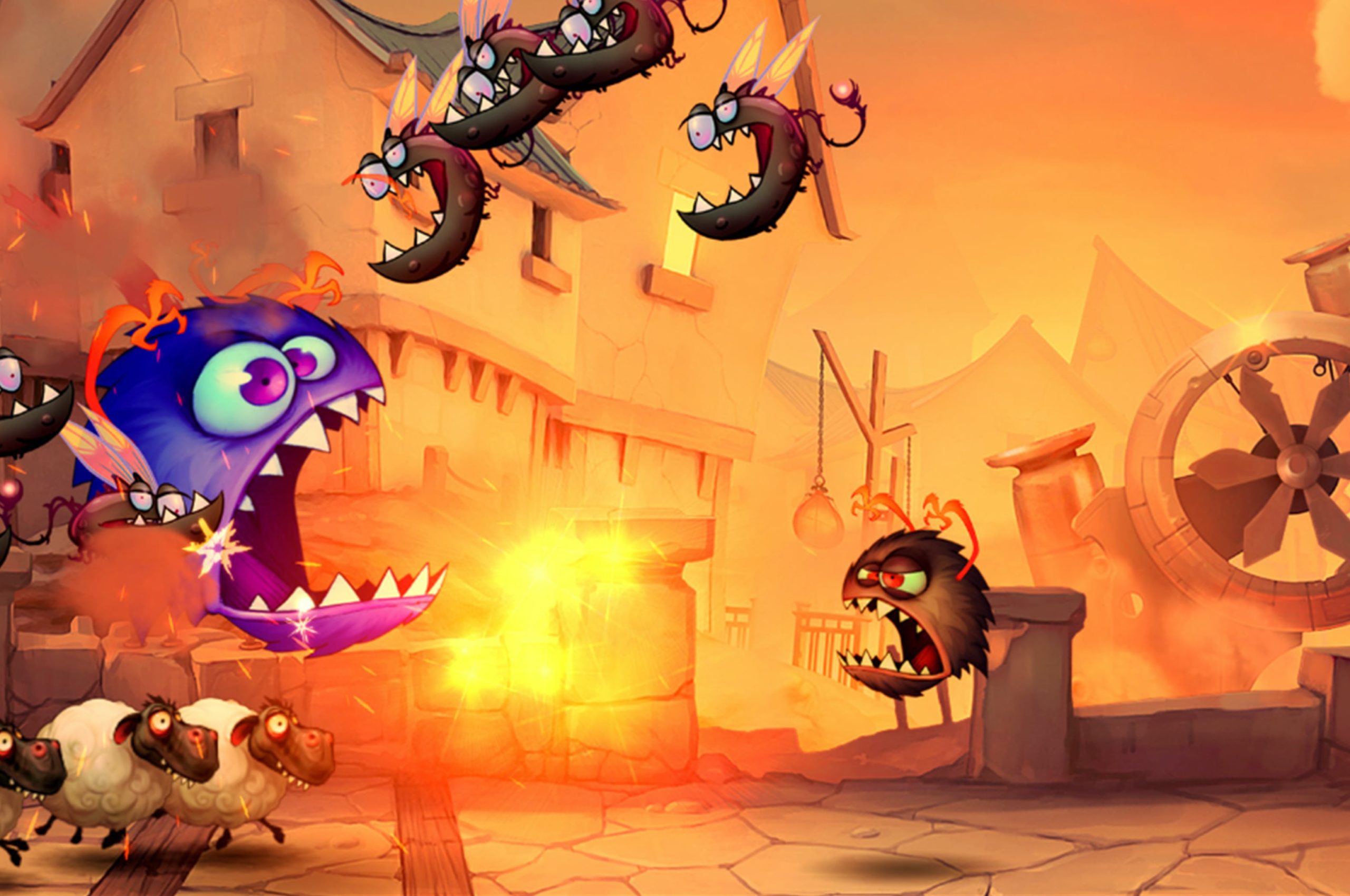 January 12, 2022
Games
After social networking apps, game apps are perhaps the most popular smartphone apps. Furthermore, according to some research, mobile phone users spend about 86 percent of their daily time on mobile applications, with social media and game apps being the most popular.
Rapid distribution of portable mobile devices has resulted in expansion of the mobile content business in the new wireless environment of digital media communications, which is characterized by convergence. Mobile games that are supported by mobile qualities such as portability (mobility), accessibility (generality), and convenience (simplicity) have demonstrated the highest growth rate in the world game market these days, along with the development of the mobile content sector.
We at S.T.A.R.S make sure that and guarantee that our game app has all of the required features which makes our game app stand out of millions. 
WHY CHOOSE GAMES DEVELOPED BY S.T.A.R.S?
USER FRIENDLY EXPERIENCE
Users are more engaged when mobile games are simple to play. We at S.T.A.R.S make sure users are able to use mobile game apps with ease. We ensure games should be enjoyable, and our mobile game app should provide that for consumers. We have insight that people will be forced to avoid games if it becomes too tough to play. Our mobile games tend to get a lot of downloads and keep the players hooked because we create incredibly user friendly and entertaining games.
REMARKABLE GRAPHICS
The graphics are another feature that distinguishes an excellent game. We understand the power of visuals is very important in the game world. It is the art to influence perception, emotion, and, ultimately immersion.
We offer you game apps that are rich in graphics because a good game is highly dependent upon how your game looks. S.T.A.R.S is a top app development company that has created multiple well-known games. 
ATTRACTIVE GAMEPLAY
We come up with fantastic gameplay, features, and controls. Our games have many characteristics of gaming that make them stand out including the happiness and relaxation received from them, the lack of limits in games that exist in real life, the creativity of the game, and the involvement and competitiveness of a game.
AMAZING SOUND EFFECTS
The sound effects are another quality that game players enjoy. Sound effects convey a great deal about the game's action. A game with no sound is immensely uninteresting, and a game with poor sound effects is similarly so. We at S.T.A.R.S have the games with appropriate sound effects. We understand the importance of sound effects in games that put players in the correct frame of mind and in an eager mood. 
EFFICIENT AND FAST LOADING TIME
Mobile phone users prefer apps that load in less than four seconds. It will be automatically avoided if your game software takes an eternity to load. Users will have no choice but to remove your software from their phones in order to save memory space.
We at S.T.A.R.S know how important this element is to consider for mobile games to be more appealing to users. So, our mobile games are designed in a way that takes the minimum possible time to load. 
COMPATIBILITY WITH MOBILE OPERATING SYSTEM
Our gaming mobile app runs on multiple operating systems or platforms such as iOS and Android. This is very important to perform effectively and provide a large audience with the availability of our games.
CONSTANT CUSTOMER SUPPORT
Users will always ask you questions. If you don't get any questions, it's safe to assume that no one is interested in your gaming software. We have a good support system for our users. We offer FAQs in our game app to make it more convenient for our users by allowing them to solve fundamental problems without having to make any hassle. We reply to queries in a timely manner because we care about the user's needs.
DELIGHTFUL EXPERIENCE
We at S.T.A.R.S ensure the innovation of graphics, presentation, and core gameplay mechanics. Our belief is that a successful game must be seen as new, but also recognizable and understandable. 
CONSTANT CHANGES & UPDATES
In order for a game to be successful, it must be updated on a regular basis. This includes not just big upgrades with new levels, material, items, and characters, but also live events that occur weekly, if not daily. Our mobile games play provides compelling reasons for consumers to check in and play on a daily basis and helps to keep the experience new.
DIFFERENT GENRES OF GAME
There are different genres of mobile games that are created by S.T.A.R.S (Pvt.) Ltd. Our soccer games are very popular among gaming enthusiasts. The company has created many different games in many different genres that allow a vast audience to be entertained by the company's games.
The company is now dwelling into the domain of virtual reality and console games as well. At S.T.A.R.S (Pvt.) Ltd, we try to entertain our users fully with our mobile games. We can cater to almost all the different types of game players with our different genres of mobile games which include hyper-casual games, action games, endless running, and bubble shooting games, to name a few.